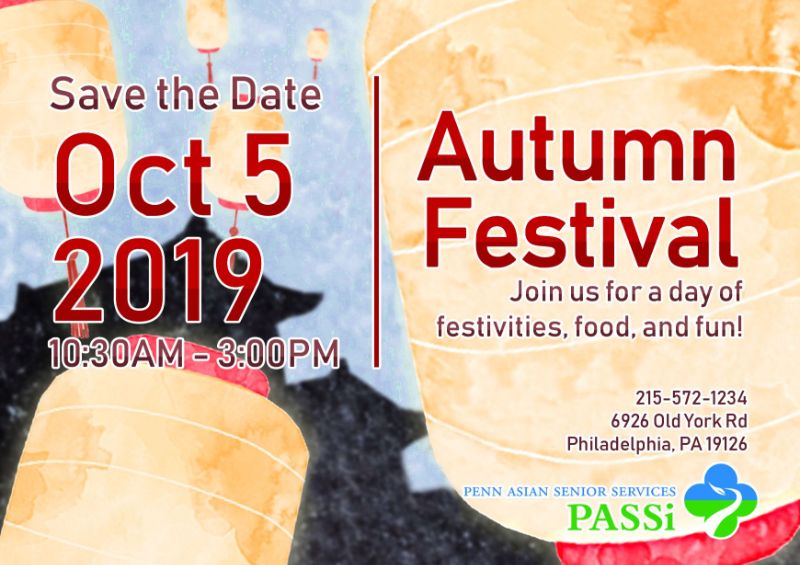 South Asian American Digital Archive presents
"Revolution Remix" sound tour of Philadelphia history
https://www.eventbrite.com/e/revolution-remix-concert-tickets-65528544641
For #APAHM we wanted to honor and raise awareness for #AAPI elders. Elders are the fundamental members of our communities. We admire the strength and resiliency our Elders show despite all that they face. Share your own family stories with #FacesofAAPIElders ! pic.twitter.com/l67XWmuaea

— SEAMAAC (@seamaac) May 15, 2019
community service recommendation:
please contact Judge Chris Cerski
District Court 38-1-03
(215) 885 – 4796
117 Old York Rd. Jenkintown, Pennsylvania; 19464
https://www.cheltenhamtownship.org/employmentview.aspx?eid=1001
Cheltenham Township Public Works Department
help wanted: Driver – Operator- Laborer
University of Pennsylvania Pan-Asian American Community House help wanted Program Coordinator
Asian Americans Pacific Islanders In Philanthropy President and CEO help wanted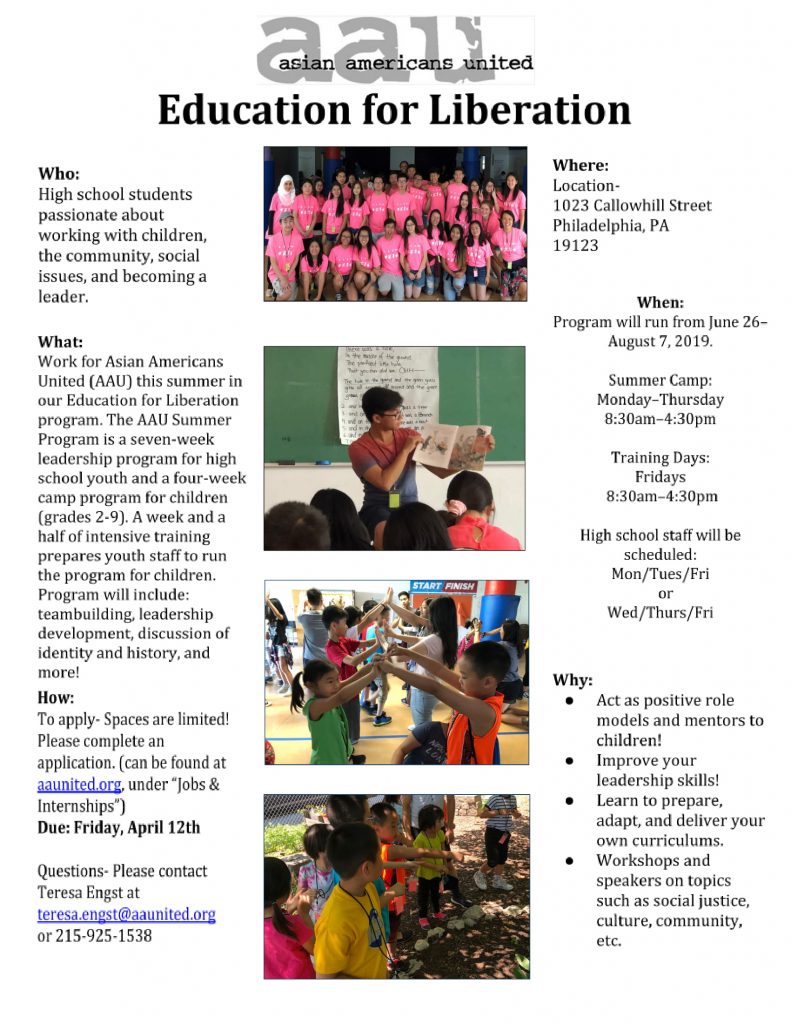 Penn Asian Senior Services help wanted:
Development Officer
Interested candidates are invited to submit a cover letter, resume, and salary expectations to
jennybedin@passi.us
POSITION QUALIFICATIONS
* Bachelor's degree required * Minimum of 2 years experience in fundraising and grant writing
related work * Excellent persuasive and analytical writing skills  * Excellent oral and
interpersonal communication skills * Ability to multi-task and meet deadlines * Strong initiative
and creativity * Ability to work independently  * Ability to cultivate relationships and increase
donor contributions. * Proficiency in Microsoft Office suite * Ability to work with people of
diverse backgrounds including staff, consultants, board members and donors * Ability to
maintain positive work attitude under stressful situations
South Asian American Digital Archive
Program Coordinator employment opportunity
SAADA is hiring a Program Coordinator, our second full-time employee, to help expand and share
stories from the archive!
Since its founding in 2008, SAADA has enabled academics, artists, journalists, students, and community
members to write books, create new content, and shape public understanding about the South Asian
American community. Through digital storytelling initiatives, events, programming, and educational
outreach, we work to reimagine the potential of community archives in the digital era. As SAADA's second
full-time employee, the Program Coordinator will work closely with SAADA's Executive Director to both
expand the archive and share stories from the archive with the broader community, raising public
awareness and understanding about the South Asian American community and its history.
This is a permanent full-time exempt position.
Philadelphia Folklore Project seeks Executive Director
Founded in 1987 by Deborah Kodish, PFP is an independent public folklife agency that documents, supports, and presents Philadelphia-area folk arts and culture–both the arts of people who have been here generations and of those who have just arrived.  We work to strengthen the folk cultural life of our communities because we believe that the quality of urban life is directly related to the persistence, diversity, and vitality of our vernacular folk cultures.
City of Philadelphia Employment Philadelphia International Airport Employment City of Philadelphia
Philadelphia International Airport Employment