______________________________
Meditation 
http://wonbuddhismpa.org/walking-meditation
(chanting meditation)
http://wonbuddhismpa.org/chanting
(online Meditation practice)
http://wonbuddhismpa.org/online-schedule
_______________ 
 PENNSYLVANIA CAREERLINK MONTGOMERY COUNTY
CAREER RESOURCES
GET A JOB! WON COMMUNITY SERVICE CENTER CAN HELP YOU HERE!
_______________
Montgomery County Housing Authority
Housing Choice Voucher Program
http://enews.pahouse.net/q/rML1dWFCkP1TVvJBgZwGKHCEbe7kFpBlENNGu91d0nfHjI3QLvhwZKScL
________________
Specialized Human Services: MERAKEY SERVICES
https://www.merakey.org/services.html
Merakey is a leading developmental, behavioral health, and education non-profit provider offering a breadth of integrated services to individuals and communities across the country.
"The Employables" Merakey A&E show
___________________
Victims Services Center of Montgomery County, Inc.
Victims Services Center of Montgomery County's VISION is to empower the community and to aid in the creation of a society free from violence.
______________
Will you take three minutes right now to let your elected officials know that you want them to support Adult and Family Literacy Education in Pennsylvania? 
_________
"Nonprofits Key to Helping Districts Bridge Poverty-Related Achievement Gaps" Education Dive.Shawna De La Rosa
Pennsylvania Department of Labor and Industry
Free In-Classroom Safety Training
National Safety Council Defensive Driving
_____________________________________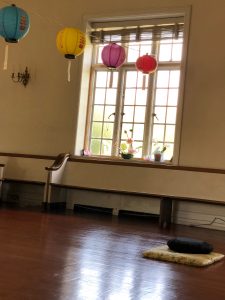 MEDITATION
Farhad Manjoo "You Should Meditate Everyday" NY Times
Gretchen Reynolds "How Meditation Changes the Brain and Body"
Norman E. Rosenthal MD "Using Meditation to Help Close the Achievement Gap"
__________________________
WORKFORCE TRAINING
https://www.skillscommons.org/
____________________________
SKATEBOARD
available space at Patrick Kerr Memorial Skatepark
2726 Fernwood Ave Abington Pennsylvania 19001
if you have skateboarding needs:
https://ambler-skateboard-academy.business.site/
_____________________________________________________________
NATIONAL SUICIDE PREVENTION LIFELINE
1-800-273-8255
suicide caregiver – a person who supports someone who is experiencing thoughts of suicide